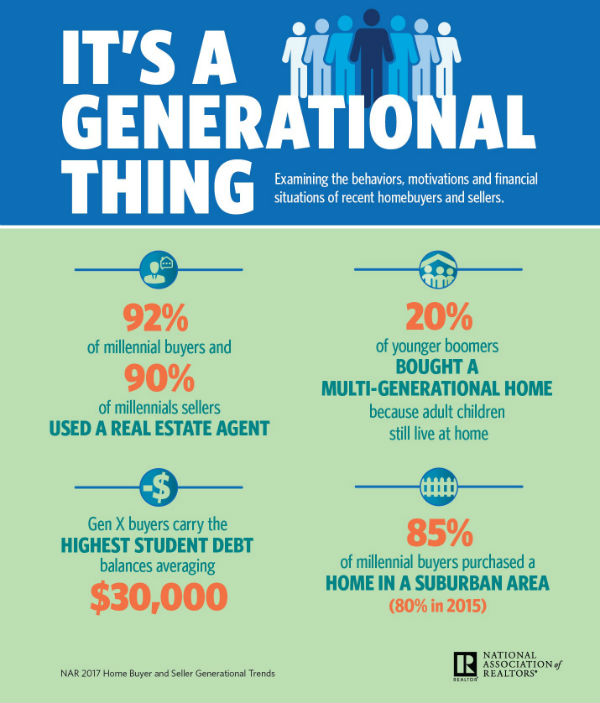 There's been a lot of hype surrounding the housing wants and needs of millennials in recent years:
Do they want to rent forever? No.
Are they buying homes in the suburbs? Yes.
Are they aware of the many low down payment programs available to them? No.
While you'll still see a lot of great insight on millennials, including more of them having children and buying in the suburbs, this year's survey brings to light the plight of Gen X since the Great Recession.
Consider this: recent Gen X buyers delayed buying longer than millennials because of debt, were the most likely to have previously sold a distressed property and were most likely to want to sell earlier but couldn't because their home was worth less than their mortgage.
According to NAR Chief Economist Lawrence Yun, the much stronger job market in recent years and 41 percent cumulative rise in home prices since 2011 have fortunately helped a growing number of Gen X homeowners build enough equity to finally sell and trade up to a larger home. This is a positive trend that needs to continue in order to ease the tight supply conditions in much of the country.